Programs
Bondi Waverley Squash Club offers programs for players of all standards and ages. Squash Mechanics manages training squads, learn to play clinics, round robins and internal competitions at the club.
Competitions
Bondi Waverley Squash Club offers a number of different competition formats to suit all players, Beginner to Advanced, Junior to Masters. The club offers internal comps for players that want to play locally and have limited time, and external interclub comps in the South East district for those players who enjoy the pennant comp model.
Squads
This is a skills and drills session run by Sydney Squash Academy. The squad focuses on drills and routines aimed at improving every aspect of your game and increase your strength and fitness. Numbers are strictly limited and bookings are essential for the squad.
There are 3 squads choose from
Saturday 8am – 9am
Junior Squad- Saturday  9:00-9:45 
Tuesday 8pm – 9pm
Coaching
If you are interested in a lesson please contact Head Pro Leigh on 0422 520 779 or contact the club with your inquiry.
Leigh Sands
Head Pro Leigh Sands currently plays Sydney 1 pennant squash for Willoughby and Division 1 for Bondi.
Leigh has represented Australia in Racketlon (a combination sport featuring table tennis, badminton, squash, and tennis.) He reached a career-high world ranking of 63.
Prior to working with Squash Mechanics, Leigh already had 10 years of squash coaching experience in Melbourne and Cambridge, UK.  This variety of experience, combined with his on-court skill and determination has revitalised squash coaching at Bondi.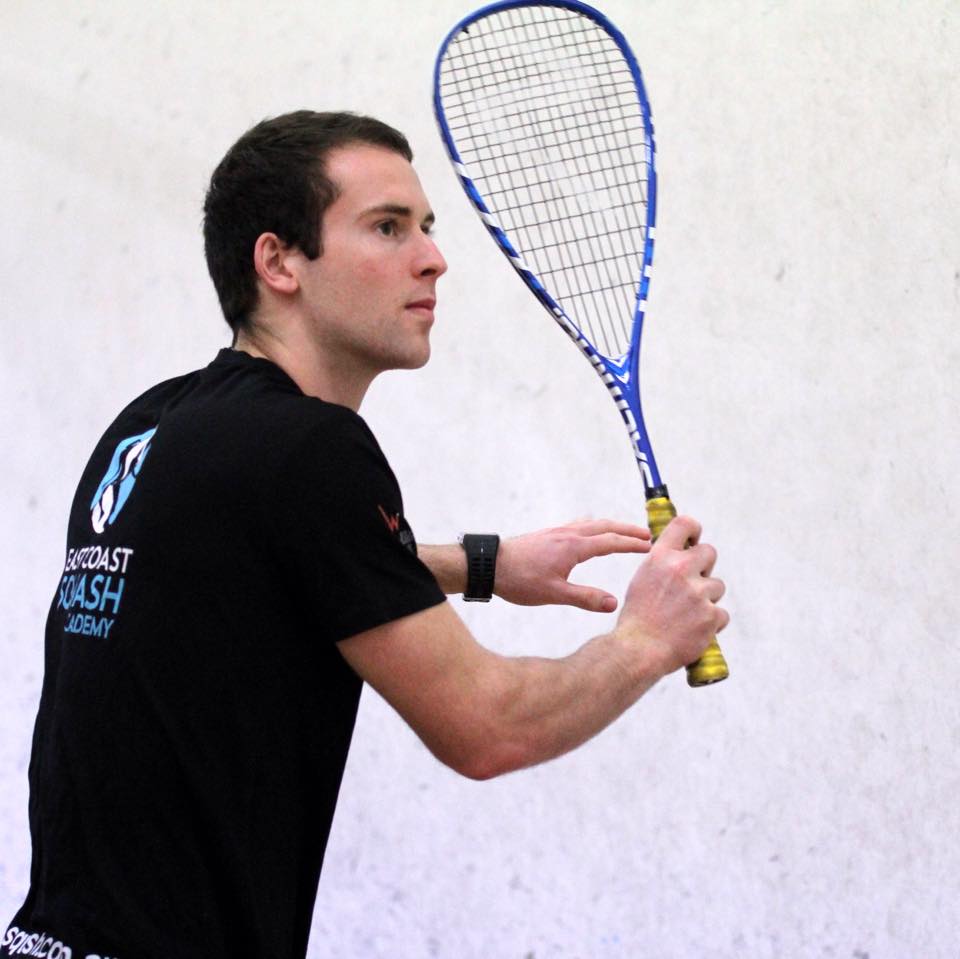 Darcy Evans
Darcy is a current PSA player ranked within the top #200 in the world he has been playing out of Willoughby Squash Club for the past 4 years and has been coached by some of the best professionals in the game from Rodney Martin to David Palmer. Darcy has a goal to reach the top 50 in the next two years. 
Rates
Court Hire: 

1/2hr Member Squash Court Hire                 $19

1/2hr Non-Member Squash Court Hire       $22

1hr Member Squash Court Hire                     $36

1hr Non-member Squash Court Hire            $42

Program Rates: 

Happy hour Squash – $25

Casual Round Robin Visit Mem/Non- Mem – $25 /$30

Casual Training Squad Mem/Non- Mem – $25 /$30

Club Practice Mem/Non- Mem – $25 /$30

Pennant Comp P/s From as low as – $215

Student ProgramRates: 

School Student               $13p/p

 
Pricing
Membership Pricing Below
Off Peak Membership
Unlimited access to the club during off-peak times.

Mon-Thursday 9am – 5pm, all day Friday, all day Saturday and all day Sunday

Access to the round robins on Saturday and Sunday
Full Comp Membership
Access to 1 training squad per week

1 Competition match per week in either the internal or external competitions

Discounted peak time court hire. Only $25 per hour not $45

Unlimited Off-peak Squash court hire

A second comp match per week or second training squad is available for an additional fee

Weekend Round Robins

Discount coaching
Junior
Unlimited off-peak Squash

Club Championship

Friday group coaching

Access to Friday junior comp

Access to peak bookings for $12.50 per members / $22.50 non member or adult.